Kundali Bhagya Crew Gives Dheeraj Dhoopar A Heartfelt Farewell; See Pic!
Dheeraj Dhoopar is a well-known personality in the entertainment world, and his great acting talents in the programme Kundali Bhagya made him a fan favourite. The actor was cast alongside Shraddha Arya, and the on-screen pairing has a large social media following.
Dheeraj Dhoopar recently announced his departure from the programme, which came as a shock to #Preran fans. The actor adores his job on the programme, and the rest of the cast and crew will miss him immensely. To make his goodbye meaningful, the Kundali Bhagya crew made a unique gesture for him.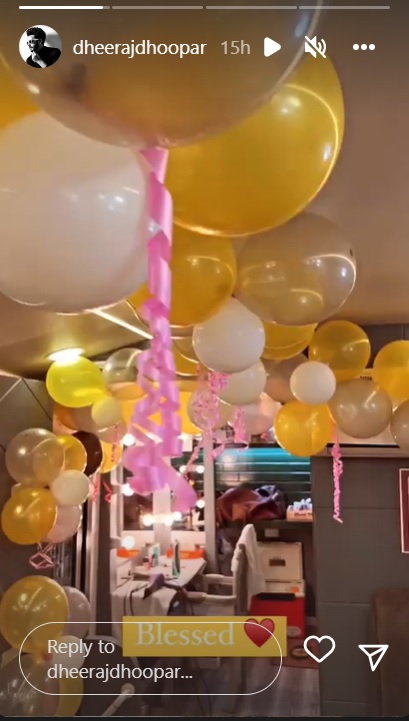 Dheeraj Dhoopar gave followers a peek inside his vanity vehicle because he had a pleasant surprise for them. His vanity vehicle was all decked out in balloons and ribbons. There were images of him around the area with quotes like "keep calm we miss you Dheeraj Sir", "Miss you Dheeraj", "Miss you DD" and more. The entire vanity was lighted up and adorned with multicoluored balloons. On the post, Dheeraj wrote 'Blessed' with a love emoji.
For more than 5 years, Dheeraj Dhoopar had been portraying Karan in the sitcom Kundali Bhagya. Talking about his exit with Etimes, Talking about him leaving the show, Dheeraj shared, "KB has given me name, fame and stardom. The show is my baby and I am very attached to my character, Karan Luthra. I am grateful to Ekta Kapoor for curating such an amazing character for me. But moving on from the show was the demand of the script and the need of the hour. The makers and I mutually and amicably arrived at this conclusion. Coincidentally, the exit of the character and me getting other opportunities happened at the same time."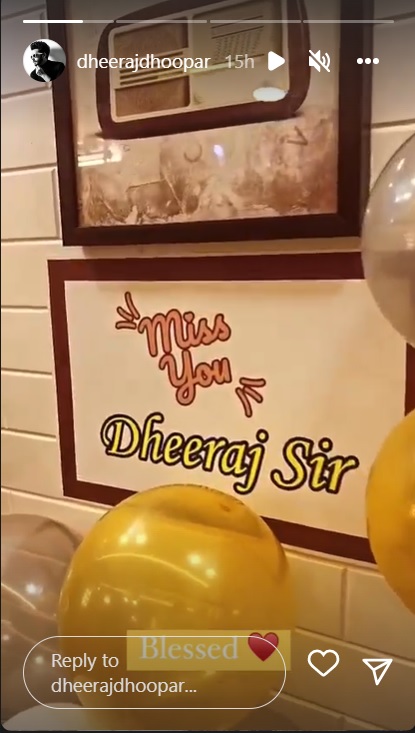 Dheeraj is also confident that his depiction of Karan Luthra would be remembered for a long time. Shakti Arora will make an appearance on the programme, but he will play an entirely different role. Talking about the same, Dheeraj said, "I am so happy that the makers too felt Karan couldn't be replaced. I have always said that Karan and I are very close to each other. I never felt I am working as it came naturally to me. Be it his style, interpersonal relationship or personality, it was a tailor-made character for me."