Kangana Ranaut wrote a critique of GenZ (born between 1997 and 2012). According to kangana They always are obsessed with their phones, couldn't afford a house, and even weak in commitments and relation. She also encouraged them to do yoga and exercise, saying they are too lazy to have sex.
Kangana Ranaut Ridicules Generation Z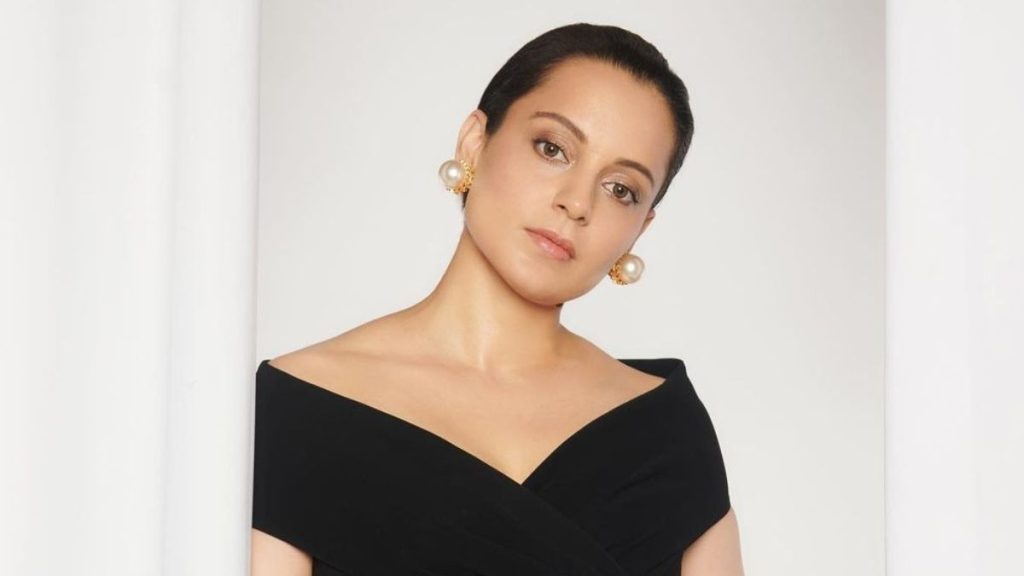 On Friday, she wrote on her Instagram story: "Gen Z..ha ha ha..their fingers always stick to phones rather than interacting, observing or reading. They are incapable of consistency and they believe They will become boss in a short cut way. GenZ only values ​ quick success so they truly believe they should only get boss jobs which they don't respect."
Gen Z Are Too lazy To Have Sex: Kangana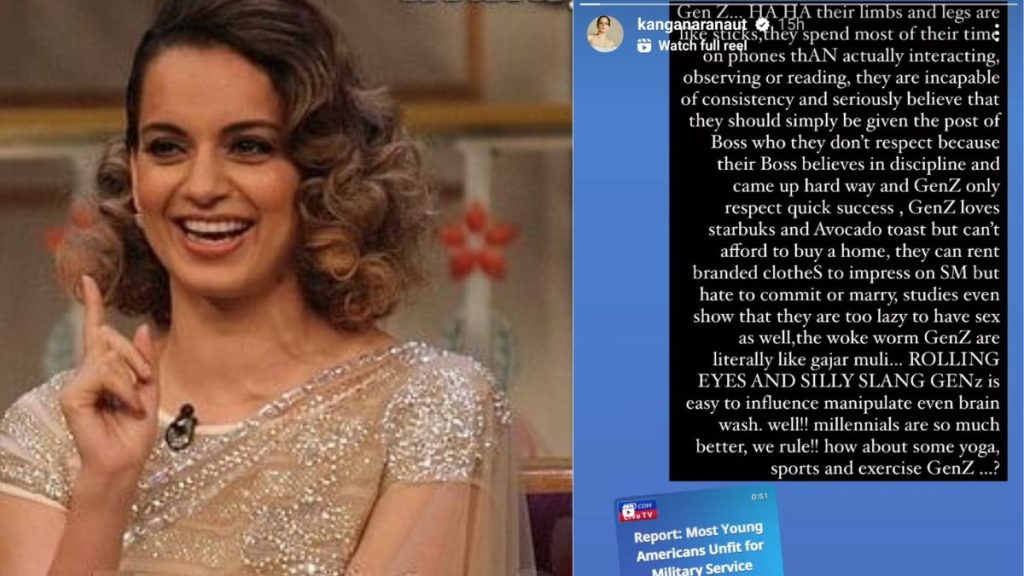 She continued, "Generation Z likes Starbucks and avocado toast, but they can't afford a house, they can rent branded designer clothes to impress SM, but they hate commitment or marriage, and studies show they're too lazy to have sex. literally like Gajar Muli (carrots and radishes)… EYE ROLLS AND STUPID GENz Slang are easily influenced and manipulated even if they are brainwashed GOOD!! Well, How about sone yoga, sports Gen Z.
Kangana's work front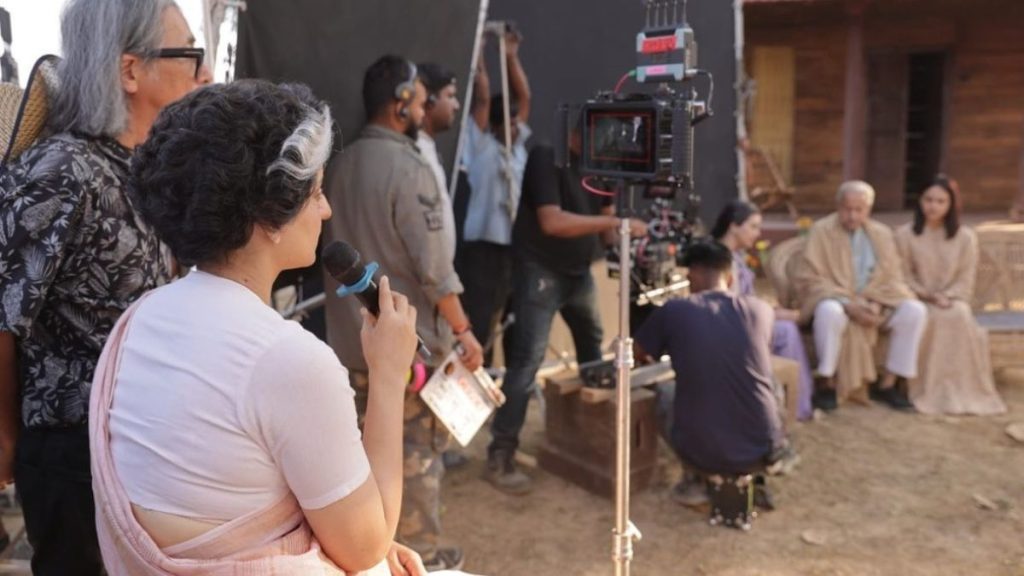 Kangana is currently filming Chandramukhi 2. Directed by Pee Vasu, the film is a sequel to the Tamil horror comedy Chandramukhi starring Rajinikanth and Jyothika. In Chandramukhi 2, Kangana will once again play the role of a court dancer known for her beauty and dancing skills. Tamil actor Raghava Lawrence starred alongside Kangana in the film. She recently finished filming the mono-mode film Emergency. This historical drama revolves around the life of former Prime Minister Indira Gandhi, with Kangana playing the late politician. Also starring are Anupam Kher, Mahima Chaudhry, Vishak Nair and Shreyas Talpade.