Style Hunter: Malaika Arora's Sensual Look In Black Bodycon Gown Is The Definition Of Bold And Beautiful!
Malaika Arora looks hot and sensual in a black body-con gown. Continue scrolling to see Malaika Arora's stunning photos.
Malaika Arora, a Bollywood superstar, is frequently seen experimenting with different red-carpet styles, diets, and other things. It's understandable why she attracts so much attention and why the paparazzi adore her.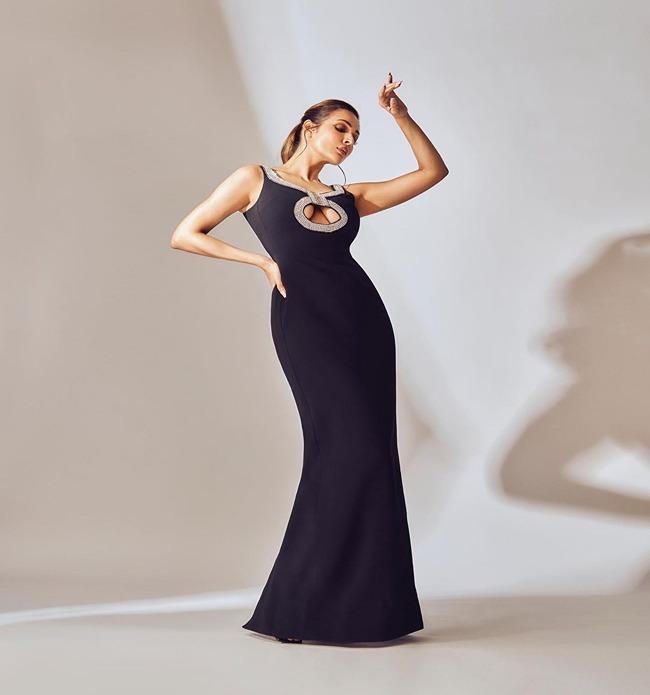 After all, she is a fashionista. She is well-known for her fitness passion as well as her sense of style. When she's not working out, the actress consistently outperforms our expectations by appearing in fashion photo shoots.
Malaika is an expert at accessorising any look, whether it's athleisure or casual western wear. Her styling skills are excellent.
Malaika Arora is synonymous with chic and trendy. She draws attention every time she leaves the house. Her most recent Instagram photos of herself in a stunning black gown will take your breath away.
Her wardrobe is always filled with the most spectacular clothes and she is always ready to make bold fashion statements.
Outfit Details
The stylish black dress she wore this time was by David Koma in which she looked stunning.
She is dressed in a black strapless dress with a scoop neck and bust cut-outs. This dress is adorned with rhinestones, breaking up the monotony of black by adorning the neckline. Adding the rear slit and fitting form added oomph.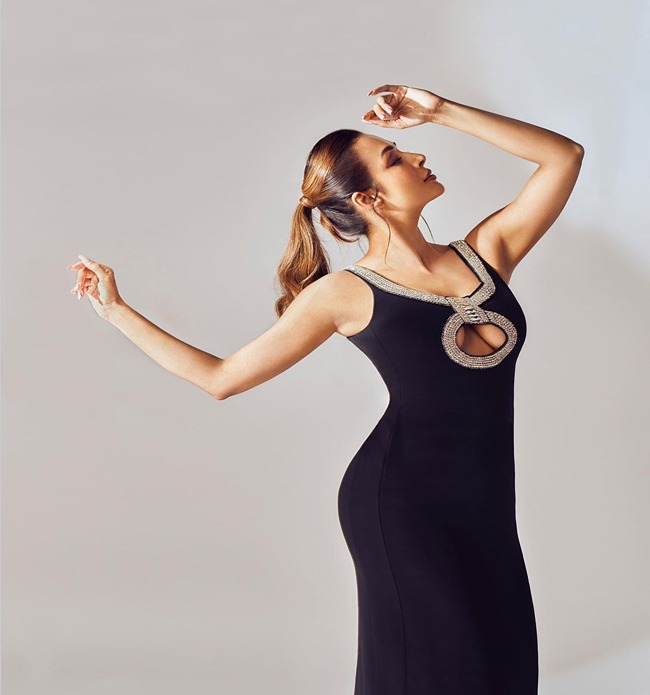 Accessorised the look
Her sassy look was complimented by a neat ponytail. The silver handbag she was carrying was hard to miss.
Malaika Arora was seen posing with two hand clutch/top handle and a metallic silver clutch. The actress opted for no accessories, allowing the silver stone work on the dress to take centre stage.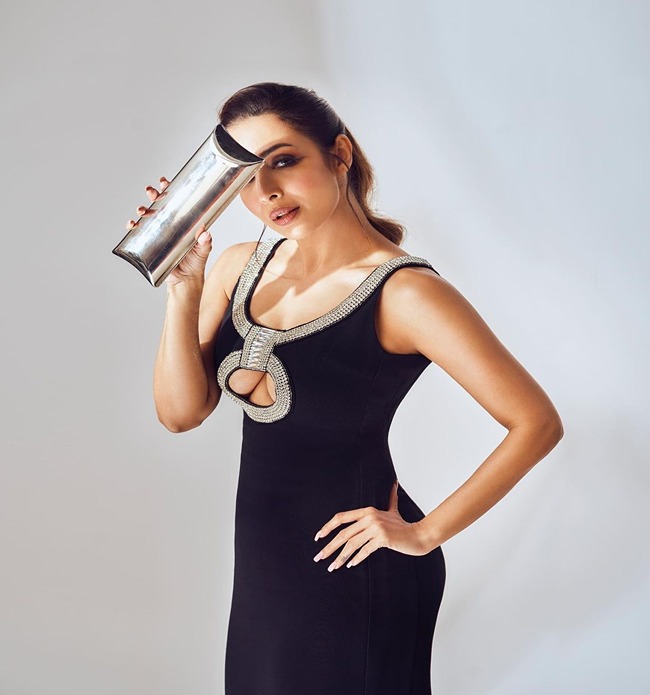 Glam Picks
The actress wore heavy eye makeup, including a dark smoky eye-do with winged eyeliner, kohl and mascara, blush, and a rosy-brown cream lip shade. She also added some highlights to highlight some of her best features.
On Professional Front
Meanwhile, Malaika Arora recently made her OTT debut with the launch of her own reality show Moving in With Malaika. The show is based on insider information about Malaika's personal and professional life.
Malaika Arora also appeared in Ayushmann Khurrana's film An Action Hero in a new dance number. It has been recreated by her from Zeenat Aman's Qurbaani 'Aap Jaisa Koi'.