Tinka Tinka Jail Radio, A Woman Inmate And A New Beginning On The New Year
Sonia Chaudhary, a female inmate from Karnal Jail is on  life imprisonment till death.
She is a radio jockey for the Jail Radio and also an awardee of Tinka Tinka Bandini Award.
Her new image motivated son to reunite with her.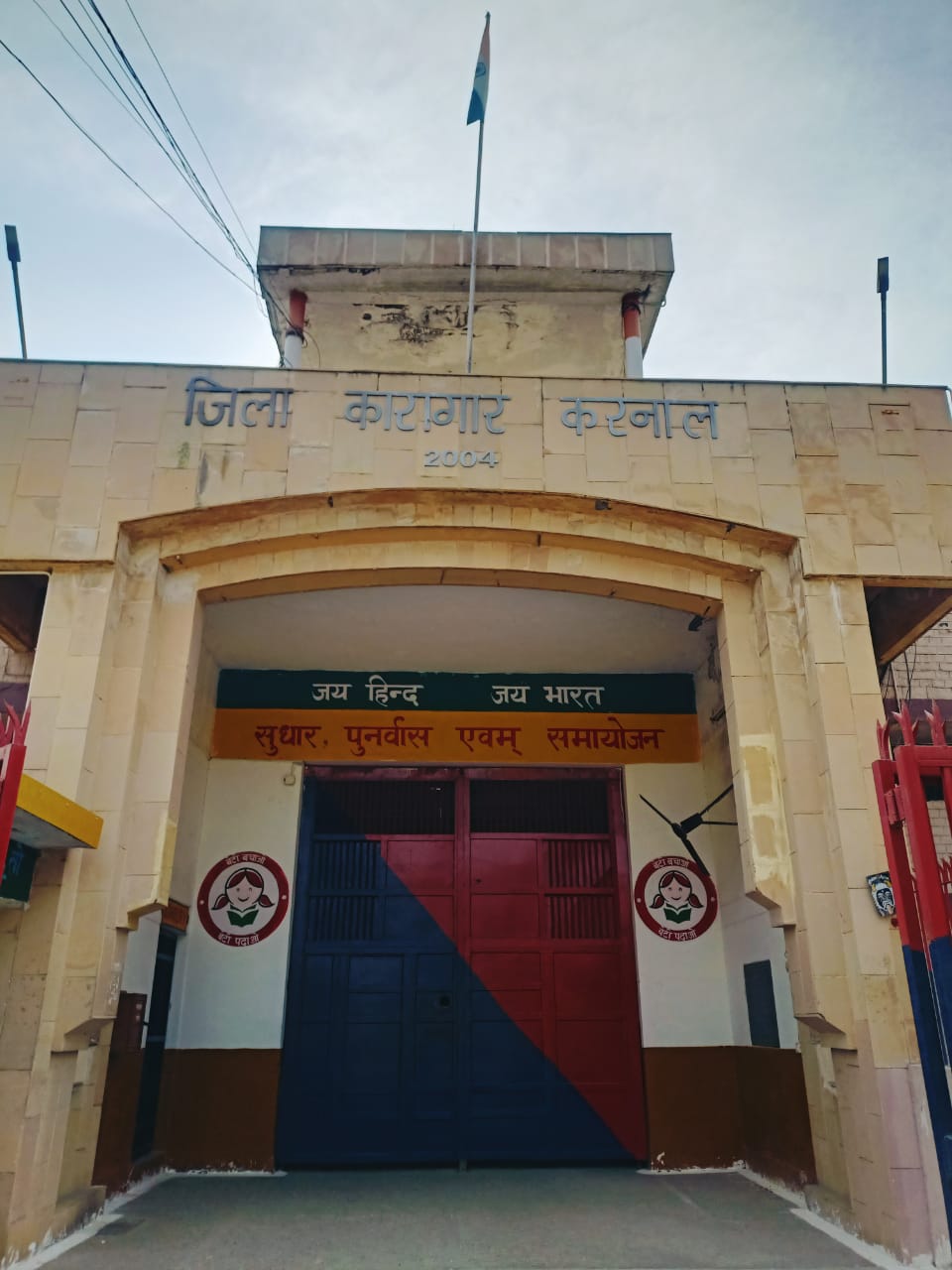 40-year-old Sonia Chaudhary was overwhelmed with joy when her only son came to visit her in the prison. It was the best New Year gift she could ask for. Having spent nearly 21 years in jail, her son had almost abandoned her. He even refused to take her phone calls in the past two years. But suddenly he appeared at the jail gate to wish her mother a happy new year, apologise for his behaviour and also congratulate her for her good work in the jail.  This emotional reunion between mother and son during the jail visitation left many teary-eyed, including jail staff and the inmates present at the site.
The story of change in Sonia's life  begins from District Jail, Karnal in 2020, where she is presently lodged. Sonia, who was sentenced to death in 2001, was transferred to different jails in Haryana during her sentence. One  day she decided to change her identity from an inmate to a person who is reformed and hard working. She was told about the beginning of Tinka Jail Radio in jail. She appeared for the audition for radio jockey, along with other fellow inmates. She was among the 10 inmates selected as jail radio jockeys from the Karnal Jail. Since then, she is a regular RJ, keeps herself busy in writing scripts and creating a musical reservoir with Tinka Tinka Foundation. 2 songs have already been released from this jail.
Subsequently, Tinka Tinka Prison Research Cell was established in 2021. It was inaugurated by the then Director General of Jails, Shri K. Selvaraj (IPS). Sonia was among the two women inmates who were associated with the cell from Hharyana jails.  Sonia was awarded the Tinka Tinka Bandini Award for her contribution to jail in December 2021. This award was given to only 2 women inmates from across India. These awards were released by Shri Arvind Kumar (IPS), Director General Jails, Madhya Pradesh and Dr. K.L.N.Rao (IPS)Director General Jails, Gujarat on the eve of Human Rights Day in Central Jail, Bhopal on 9th December, 2021.
Sonia's son was apprised of these developments by the jail administration. He often listens to her voice on the Tinka Tinka prisons podcasts released on YouTube. Few media stories also made him realise the journey of transformation in Sonia's life.
Resultantly, the son who had cut off all channels of communication with his mother, paid a special visit to prison and asked for her forgiveness. He also noticed that his mother had begun a new life in prison and now, he is looking forward to a new direction in their relationship. Several inmates witnessed the emotional bond between mother and son as the son cried in the lap of his mother because of the emotional reunion.
According to Sonia, jail radio has completely changed her fate. She had prayed for this day for years. Jail Radio has given her a new identity and helped her reunite with both her son and also her husband.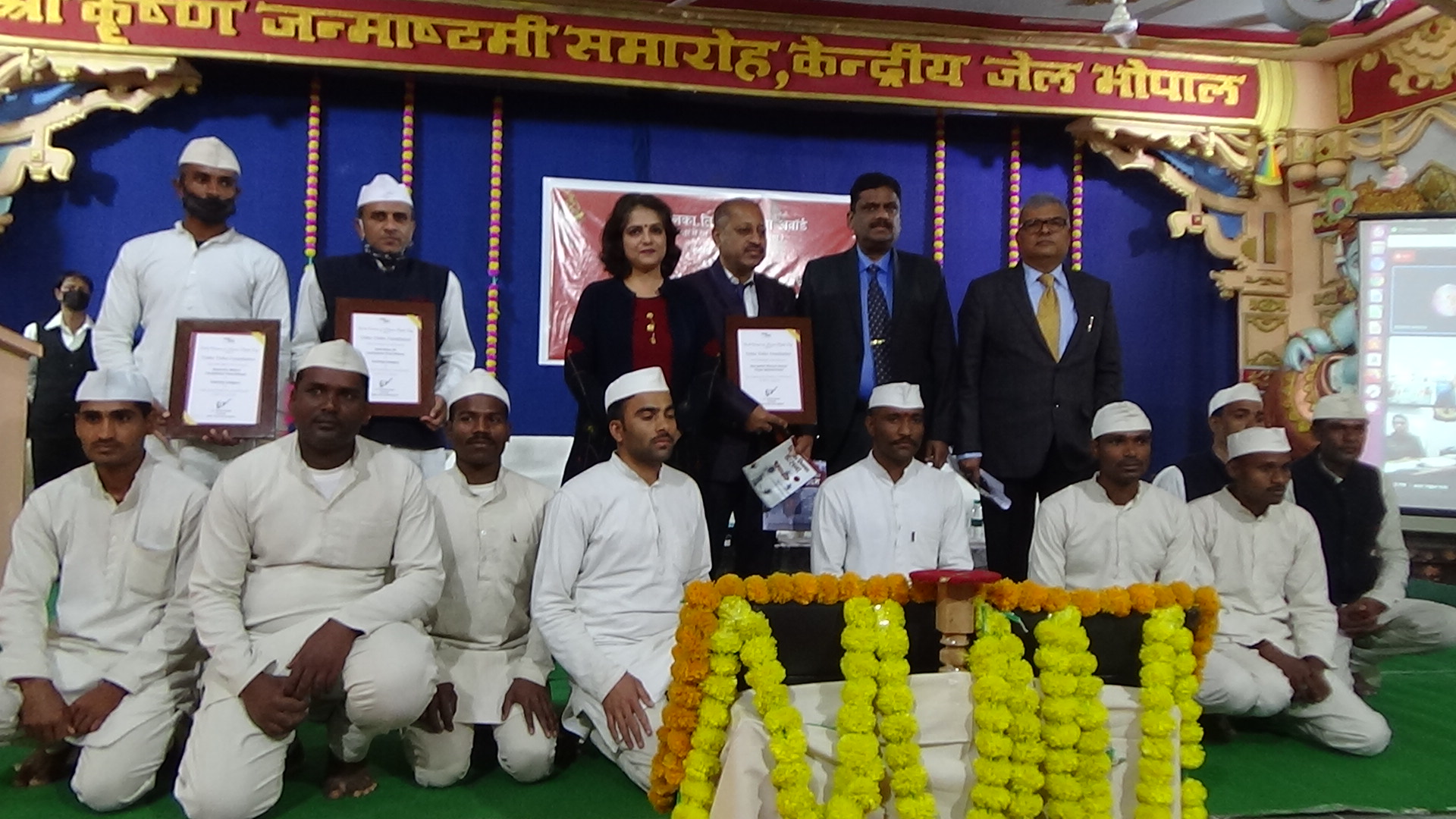 According to Dr. Vartika Nanda, Founder of Tinka Tinka Foundation, motoo of Tinka Tinka is to create rainbows in jails. We are happy that jail radio is now transforming the lives of inmates and fulfilling their communication needs. Sonia has emerged as a source of inspiration for several others due to her dedication and hard work. Families of these inmates have started giving them due importance.
According to the Jail Superintendent, Shri Amit Bhadu and DSP Shailakshi Bhardwaj, we can see the magic of Jail Radio from our own eyes. All the 10 radio jockeys of Karnal jail have undergone many positive changes in their lives. The atmosphere in the jail has completely changed. During Covid-19  the prison radio has emerged as a stress booster for inmates. Tinka Jail radio has ensured that inmates spend their time creatively and constructively.
Vartika Nanda is credited to bring jail radio in the jails of Haryana. She heads the Department of Journalism in Lady Shri Ram College, Delhi University.  She has conceptualized prison radio in the state and has trained nearly 50 inmates till now. Jail radios are also set to be launched in Kurukshetra, Yamunanagar, Jind and Sonipat. These stations are based on the Tinka Tinka Model of Prison Reforms, bringing in innovation in prison radio.
Contact: tinkatinkaorg@gmail.com / 9811201839
#vartikananda #tinkatinka #tinkajailradio #jail #prison #tinkamodelofprisonreforms #prisonreforms #tinkatinkapodcasts #tinkatinkaawards