Janhvi Kapoor & Sara Ali Khan Recall Near-death Experiences At Kedarnath- Deets Inside
Koffee With Karan's seventh season has some sizzling manifestations, secrets, and confessions. The relationship between Sara Ali Khan and Janhvi Kapoor didn't begin on-screen and went a long way. The Bollywood friends discuss style, wit, and disasters in the second episode as host Karan Johar quizzes them on life, love, and career. The colorful crew recounts stories of their travels and adventures.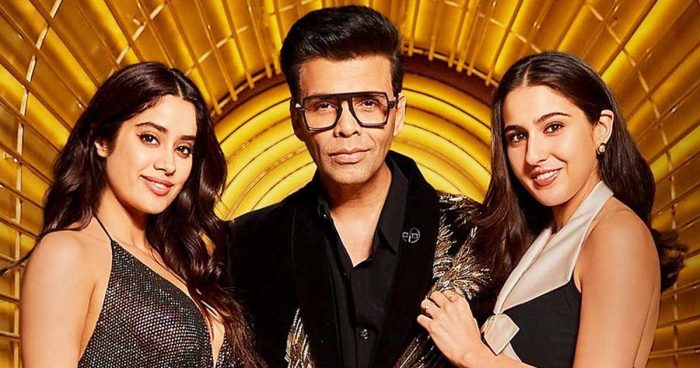 On one occasion, the journey to Kedarnath for Janhvi and Sara concluded with two close calls. An unexpected turn was introduced to their adventure when Janhvi decided to hike at Bhairavnath.
Ms. Sara Ali Khan "To go to Bhairavnath, we walked. However, we were certain. On foot." "Let's ascend this 85-degree granite slope," remarked Janhvi. If Sara didn't climb the hill, she might have the reputation of being a buzzkill. Hence, she accepted Jahnvi's request. But their ascension became dreadful.
However, as they continued to hike, things turned for the worst, and it eventually got terrifying. When asked about her feelings of anxiety, Sara said that there were times when she thought they were going to be thrown down the cliff because of the unstable rocks. They looked for solace as they hung down the edge as a fan approached. He just wanted to take a selfie, much to their dismay.
After being trapped for about thirty minutes, Sara's driver eventually located them, and with the assistance of special forces, they were freed from the predicament.
The weather was also not very helpful, making their problems worse. Sara Ali Khan picked a low-cost, no-heater hotel, and Janhvi Kapoor recounted how it almost caused them to freeze. All to save Rs 6,000.
Janhvi recalled, "I brought two thermals, one puffer, three shawls, two-track pants, and two sweaters. I put on every bit of clothing I had, but I was still shivering, Sara Ali Khan's lips had become blue, and she was trembling when she returned after meeting her friends."
Janhvi went on to say that in addition to the hotel's restroom being questionable and the lack of a heater in the icy -7°C weather, Janhvi Kapoor added to her tale of a miserable hotel stay by saying, "If I had sat on that pot, it would have cracked."