When Shahid Kapoor Filed FIR Against Star Kid Stalker Introducing Herself As His Wife; Checkout!
Shahid Kapoor, the heartthrob of Bollywood, has had his fair share of attention from fans over the years. However, one incident that left him uncomfortable was when he was stalked by the daughter of the late legendary actor Raaj Kumar, Vastavikta Pandit. Shahid had met Vastavikta during his pre-acting days at Shiamak Davar's dance classes, where they both had enrolled together. It was there that Vastavikta fell in love with Shahid, but her love turned into an obsession when he did not reciprocate the same feelings.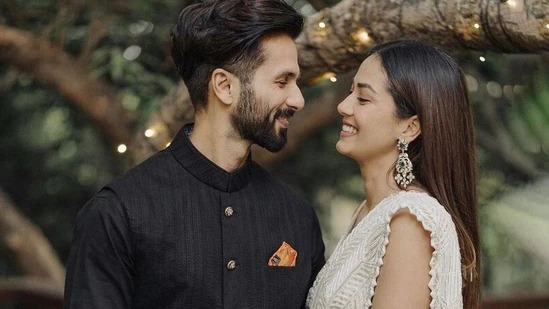 Shahid Kapoor Files a Police Complaint
Shahid Kapoor filed a police complaint against Vastavikta in 2012, alleging that she had been stalking him wherever he went. She had followed him to movie sets, obstructed him when he went outdoors, and even sat on his car's bonnet. Vastavikta had taken her obsession to the next level when she moved into a house next to Shahid's residence and introduced herself as his wife to people in their neighborhood. However, she escaped when Shahid filed a police complaint against her.
Vastavikta Pandit's Career in Bollywood
Vastavikta Pandit followed in her father Raaj Kumar's footsteps and tried her luck in films. She made her acting debut in 1996, but unfortunately, the film tanked at the box office, and her performance was underwhelming. Despite her constant efforts, she failed to make a mark in the film industry. Even using her father's name and fame could not help her succeed. Sadly, being the daughter of a legendary actor, Vastavikta failed miserably and ended up in misery.
Shahid Kapoor: The Chocolate Boy of Tinseltown
Shahid Kapoor, also known as the Chocolate Boy of Tinseltown, left a mark in our hearts with his debut film Ishq Vishq. Later, he developed into one of the most in-demand performers of his age as a result of his good looks and dimpled smile. Shahid Kapoor has a massive female fan following, and fans idolize him for his boyish charms and excellent acting skills.