The Model Town Roll Wala Will Pay You Rs 20,000 If You Finish 10Kg Kathi Roll- Deets Inside
Are you a food lover? or you know anyone who is a food lover. Then you should go to this place. This Kathi roll Wala has put the reward of Rs 20,000 on Kathi roll of 10 kg. But if you can finish it in 20 mins only. A video of the humongous roll was shared on Instagram by the food vlogging page The Food Cult. The video starts with a glimpse of the huge roll. As the recording goes on, the man from the stall kneads the dough and rolls it out to make the huge Kathi roll. He then adds the eggs and noodles along with sauces and other stuffing.
The video opens to show the vendor rolling out huge dough. He then puts it in a Tawa. The clip then goes on to show him adding 30 eggs along with salt and spices. Once the base is prepared, the man separately prepares the filling using boiled noodles, vegetables and other ingredients. He then garnishes it using ketchup, lemon juice and mayonnaise. The video ends with the vendor explaining the challenge.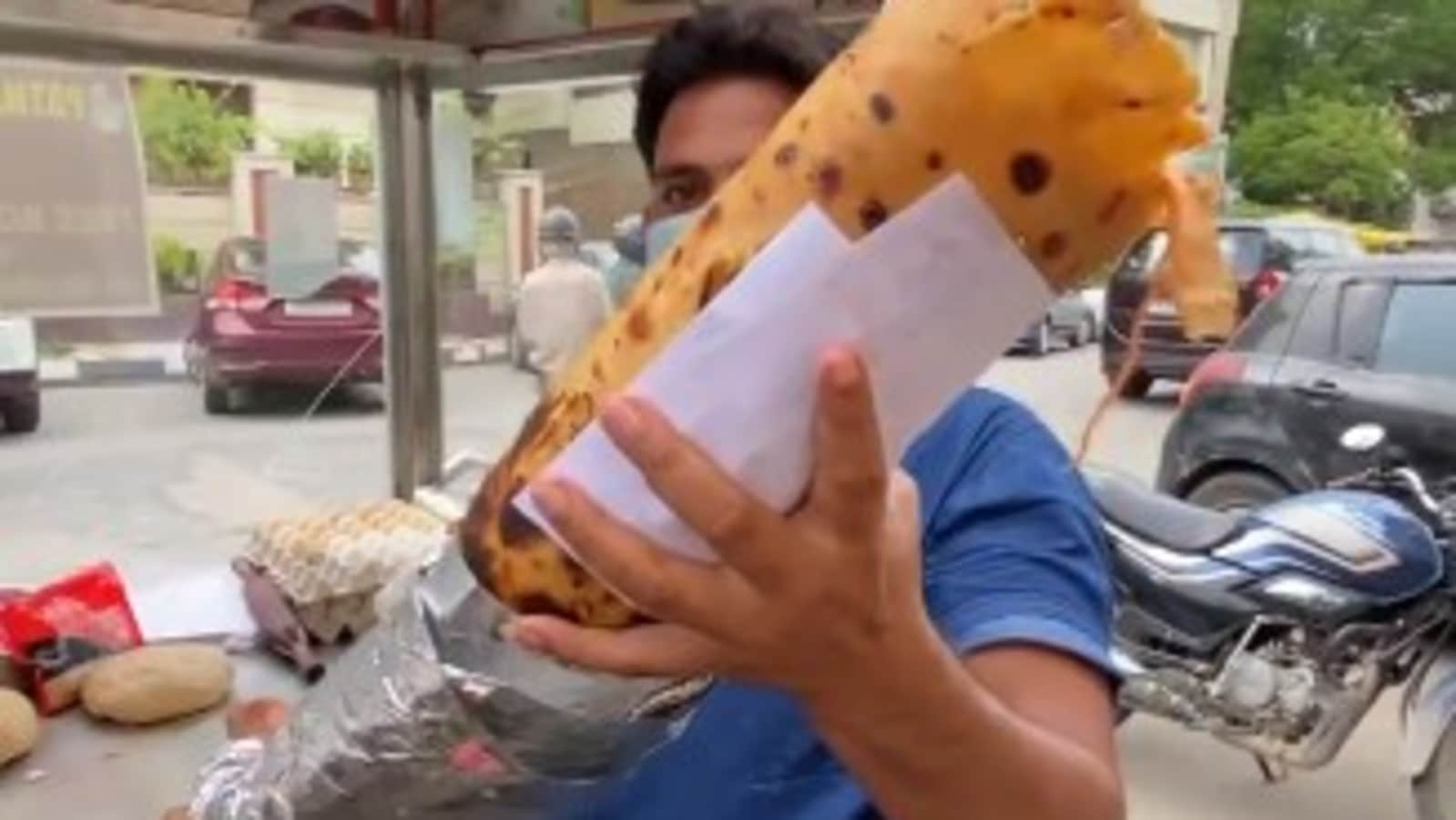 The video, since being shared, has gathered more than 9.7 lakh views and the numbers are only increasing. The share has also accumulated tons of comments."Baap re," wrote an Instagram user. "Amazing," expressed another. A few also talked about the vendor's comment 'mayonnaise ke bina Dilli nehi chalti [Delhi can't operate without mayonnaise]." Netizens were shocked to see the gigantic roll. Many, however, expressed their wish to try out the challenge. Some also pointed out that the next morning after eating this roll may not be a pleasant one. One said that to eat this kind of roll, one has to be on fast for at least two days.
If you are thinking to go and accept the challenge. Then the place is in Model Town3, Patna Roll Centre.
Read also- https://www.womansera.com/hrithik-roshan-is-replaced-by-these-actors-in-the-night-manager-adaptation/