Bollywood superstar Shah Rukh Khan reached a significant milestone as he turned 58 on November 2, 2023. The occasion brimmed with immense love and warmth as Suhana Khan, his daughter, took to social media to express her heartfelt birthday wishes for her beloved father. In a touching gesture, Suhana shared cherished memories and affectionate sentiments that resonated with fans worldwide.
Revisiting Precious Moments
Suhana Khan's Instagram story became a portal to the past, revisiting heartwarming moments with her father. Amid the celebrity posts, Suhana's tribute stood out, filled with her genuine love and admiration for her dad.
A Father-Daughter Embrace: The IPL Match Memory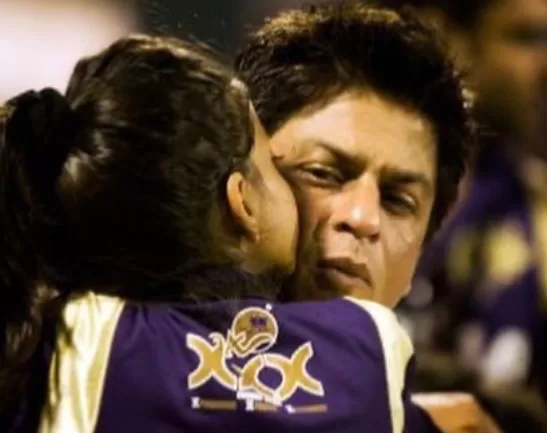 One of the photos featured a young Suhana giving her father a peck on the cheek. This candid moment, captured during an IPL match, depicted the pure, unspoken bond between the father and daughter, a relationship that transcends stardom and screen.
Sibling Love: Captured in Innocence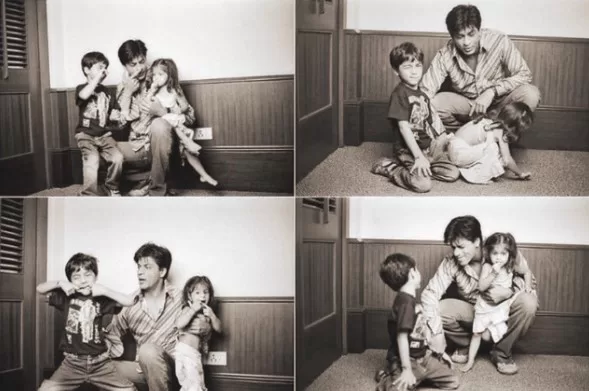 Another snapshot portrayed Suhana and her brother, Aryan Khan, in the company of their doting father during their childhood. The innocence and joy radiating from their faces illuminated the screen, rekindling fond memories of their shared family experiences.
Simple Yet Profound: "Love You the Most"
Suhana's captions were short yet profoundly touching in the spirit of simplicity and depth. She conveyed her love with a heartfelt "Happy Birthday" message, accentuated by a purple heart emoji. The sentiment gained additional significance when she captioned the second photo with the words, "Love you the most." These words resonated with the sentiments of countless children towards their parents, encapsulating the depth of love that transcends language and time.
Viral Sensation and Fan Outpouring
Suhana's birthday tribute, adorned with adorable photos and sweet messages, quickly captured the hearts of fans and admirers. The heartfelt gesture garnered widespread sharing and celebration across various social media platforms. As fans poured their love and well-wishes for Shah Rukh Khan's special day, the post became a testament to the love that connects this celebrated family to their admirers.
It's so lovely to live in front of the sea…..the sea of love that spreads all around me on my birthday….thank u. Grateful for making me feel so special….& happy. pic.twitter.com/cUjOdqptNu

— Shah Rukh Khan (@iamsrk) November 2, 2022
A Family Man at Heart
One of the most recognizable people in the world of Bollywood is known for his incredible career and being a devoted family man. His enduring relationship with his children has been a subject of public admiration. Khan has often expressed his children's profound impact on his life and career. His children have reciprocated with deep affection and admiration for their father on multiple occasions.
A Reminder of Humanity in Stardom
Suhana's heartfelt birthday message to her father is a poignant reminder that even the biggest stars in the world, despite the glitz and glamour of their celebrity lives, are cherished by their families. It underscores the shared humanity that binds us all, transcending fame and fortune, uniting families in love and respect, and celebrating life's special moments.